STATE Mfg.
Pucks

and
Tube Holders
Puck Benefits
Pucks can be designed for shrink sleeve wrapping operations.
Puck Benefits
Pucks keep the bottles clean. When bottles continuosly rub on rail systems for example, smudging and label damage can result.
Puck Benefits
Pucks keep hard to handle bottles such as Tottles upright with their nozzle openings centered within the puck for a predictable filling target.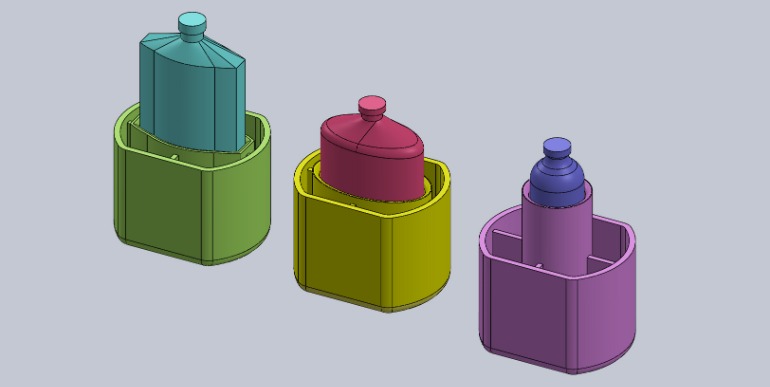 Multiple bottles with the same puck footprint

Puck Benefits
Different bottles can be run on the same filling line with little or no change over time and expense. This is because the bottles fit in a puck who's dimensional footprint is common for all bottles. The change parts are designed for use with the puck footprint, and not each bottle. So to change over to a new bottle, just change out the pucks. For contract packagers the intial start up costs for a new bottle filling project are known. This helps in providing a competive bid.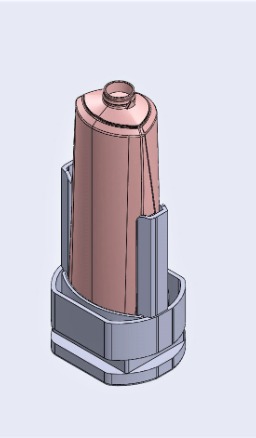 Goal Post Puck for filling, capping, and labeling
Puck Benefits
Pucks can be designed for multiple operations. For example, a Goal Post puck can be used to fill, cap, and label within one orbit of the filling line.
MSME OWNED AND OPERATED
Master of Science Mechanical Engineering

In-House 3-D design, plastic injection molding & CNC machine shop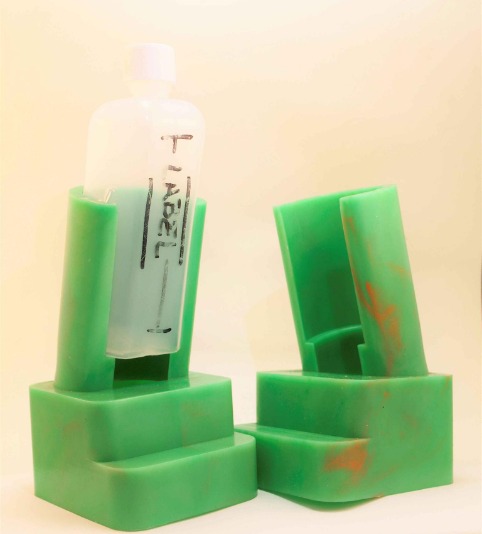 Challenge us with your engineering request.
If you have a part you think may be difficult to produce or more economical to injection mold, don't be afraid to ask us. We may run, but we may take on the project. We love a challenge.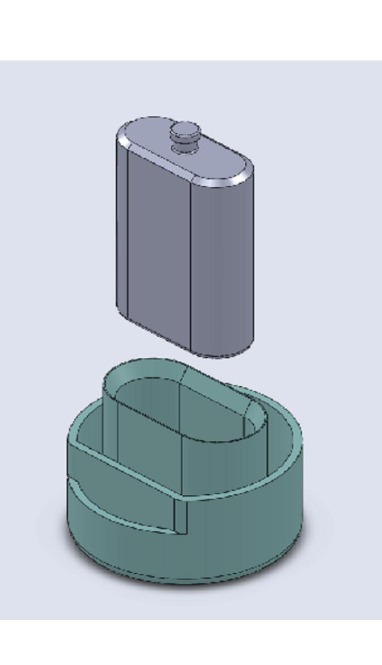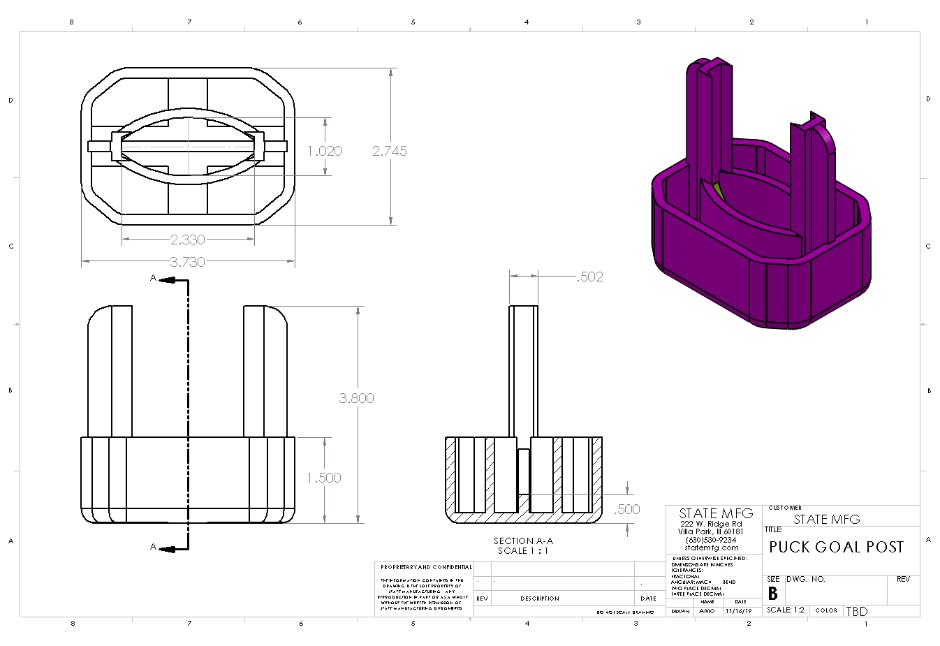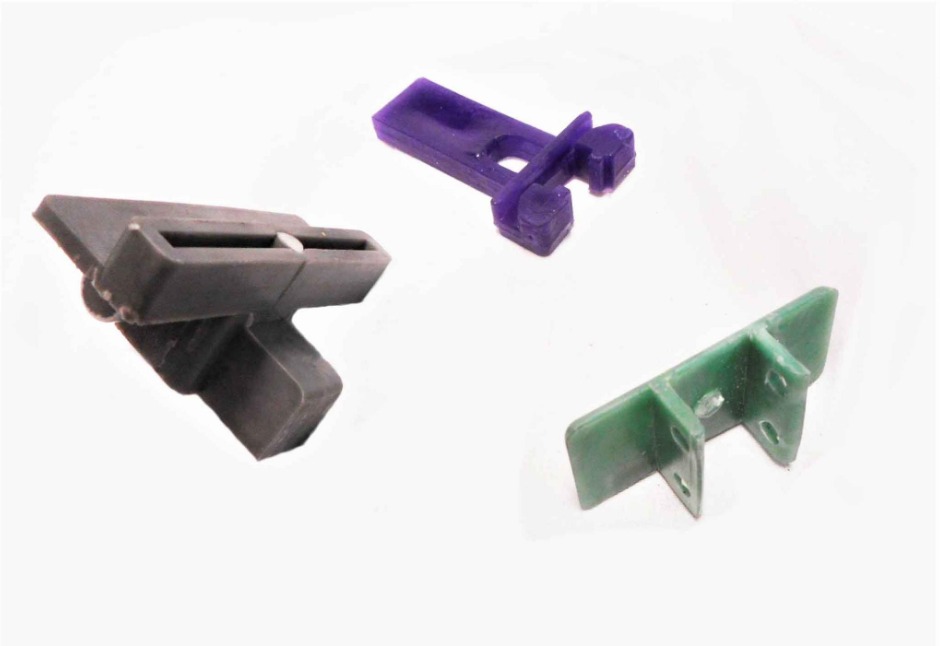 OUR STORY
State Manufacturing started as a patternmaking shop in 1919 by two Swedish
immigrants. State quickly established itself as a high quality patternmaking shop. In the 1930z, State began manufacturing, among other machinery, top of the line disk and spindle sanders.
Before State's involvment with pucks, the original pucks were made from aluminum castings. The process started with a wood pattern from which aluminum castings were made. The aluminum castings were machined and washers were installed with screws. Known as a high quality pattern shop, State Mfg was approached in 1965 to make
patterns for puck castings. State had experience in plastic injection molding from their involvment in molding parts for the agriculture industry. After some development work by State, pucks became a plastic injection molded part replacing the expensive aluminum casting process.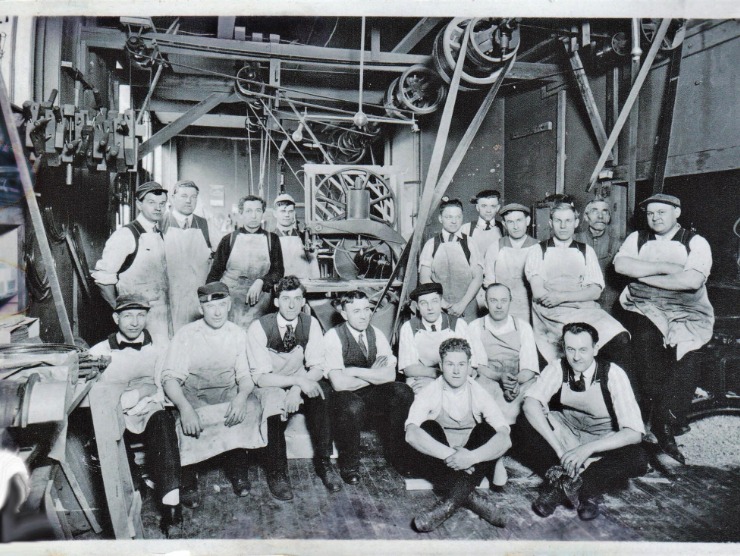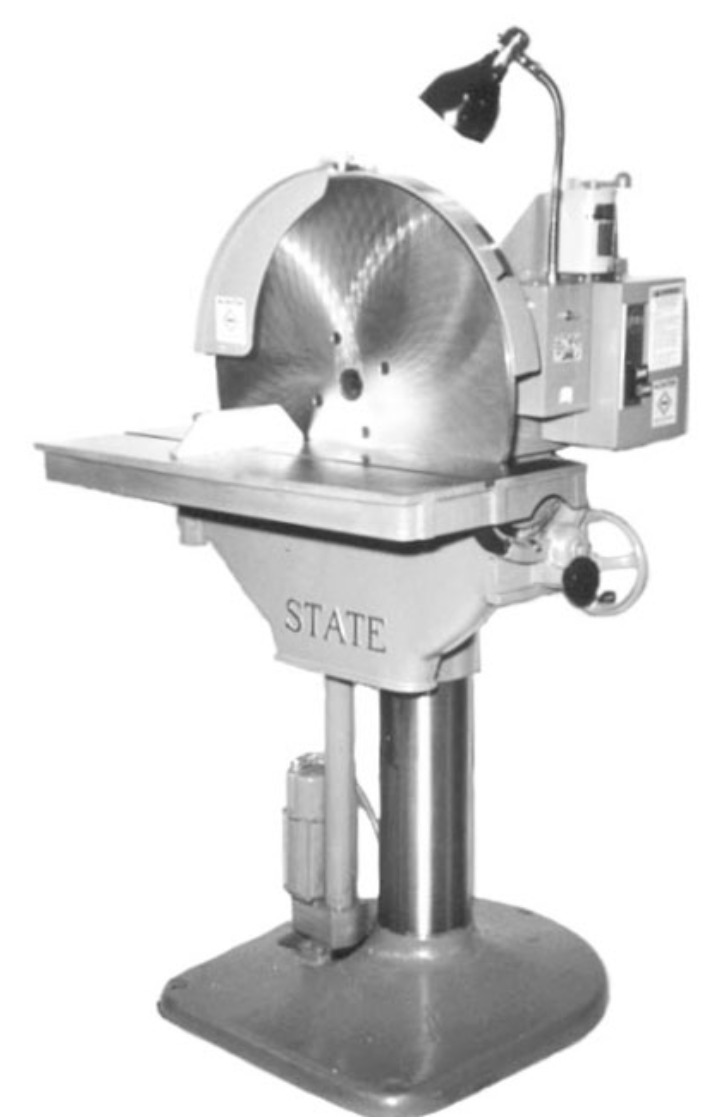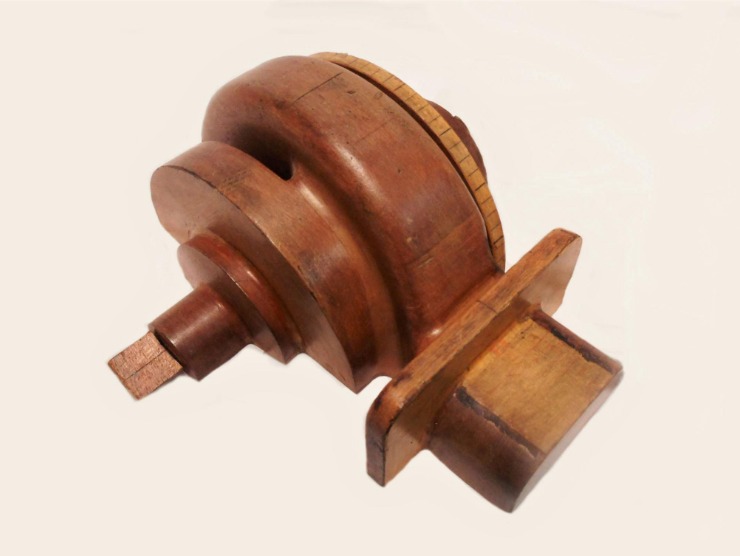 Typical Wood Pattern
Used in the foundry industry to produce cast metal parts.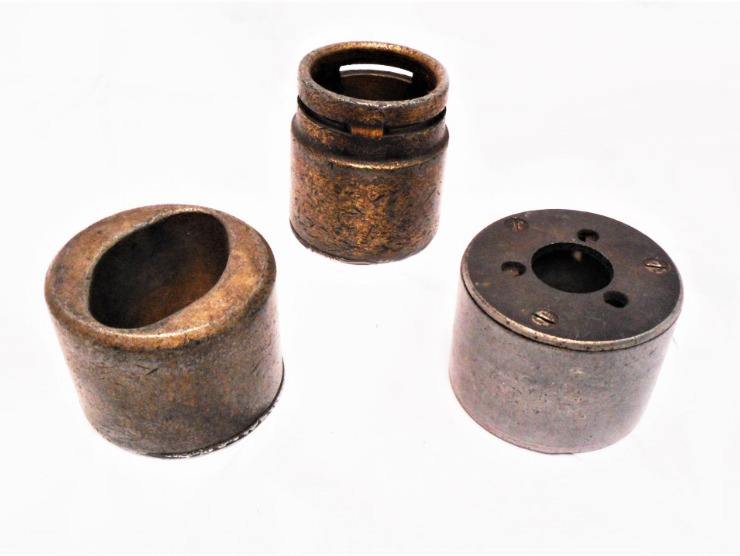 Cast aluminum Pucks
Originally made in cast aluminum. Secondary operations included machining and washer installation.
Aerosol Pucks
All standard sizes available. Molded with a zinc coated steel washer. Close dimensional and weight tolerances. Available on request: +/- .5 gms weight tolerance or fully encapsulated washer.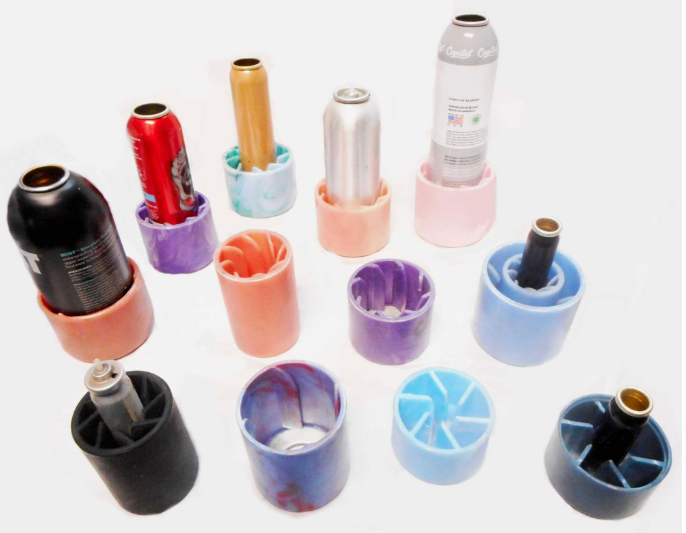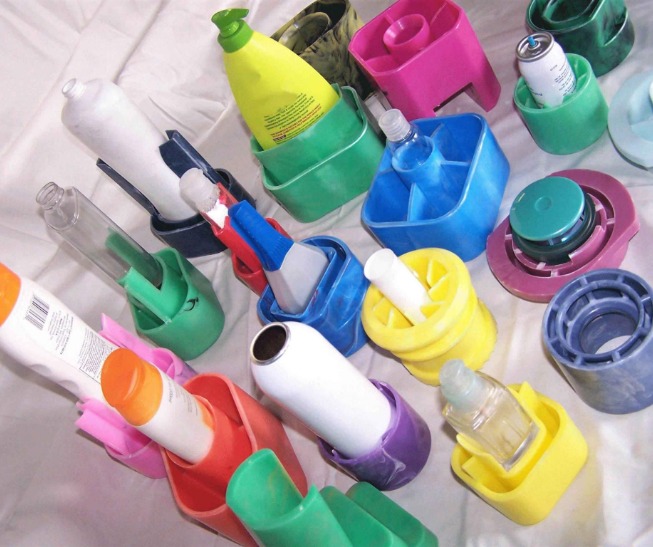 Puck Geometry
We can match the puck footprint you need for your current or future puck project.


Goal Post Pucks
Capable of filling- capping- and labeling in one orbit.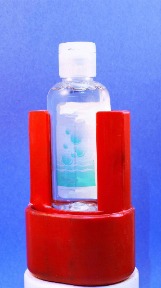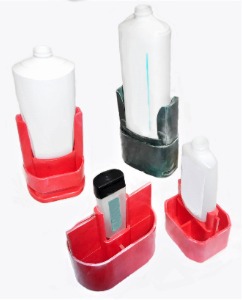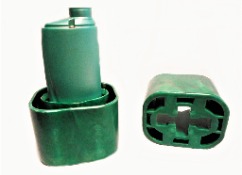 Labeling puck with fork entrance


Other Labeling Pucks
Capable of filling- capping- and labeling in one orbit.
Pocket pucks
Designed to hold the filling neck upright and centered within the puck.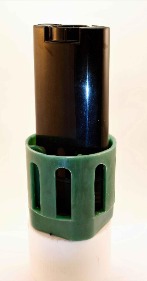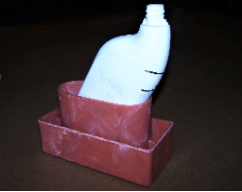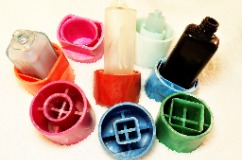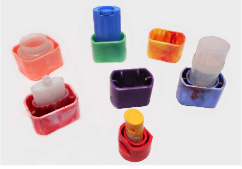 Holders for Various Tube Filling Machines
Let us know what Tube Filling machine you are using and we will work with you on making a holder for you.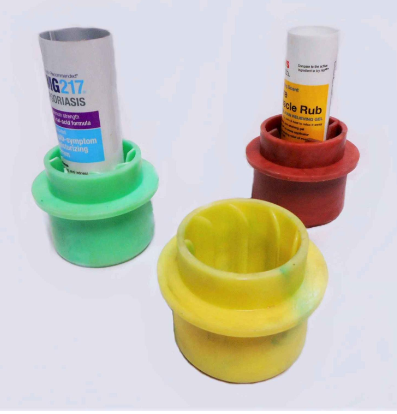 If we don't have the style or size you need, we can make it for you in our in house machine shop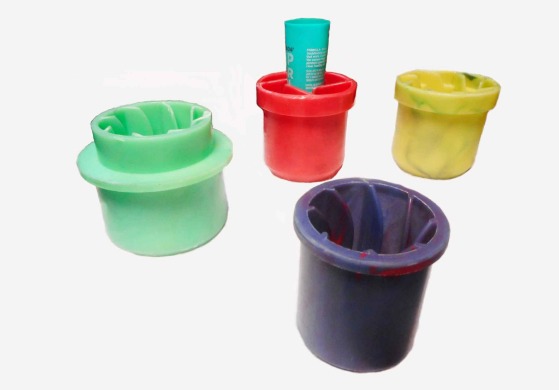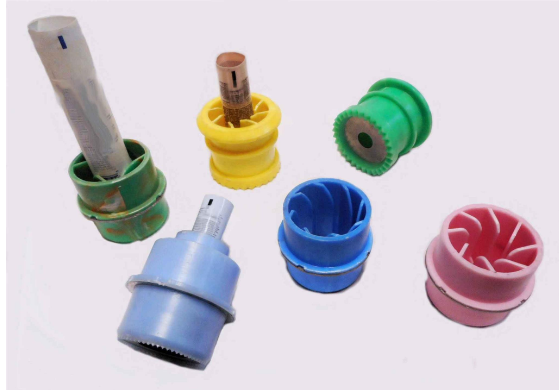 State Manufacturing, Inc.
222 West Ridge Road
Villa Park, Illinois
60181
andy@statemfg.com
(630) 530-9234
Come see us at the PMMI Show November 8-11, 2020 in Chicago
Booth number N-5264
To get the puck rolling send us a bottle or two. Let us know the footprint dimensions and number of pucks you need. We will generate a quote for your consideration. In the event you chose us to manufacture your pucks, we will send a few samples for your approval prior to production.